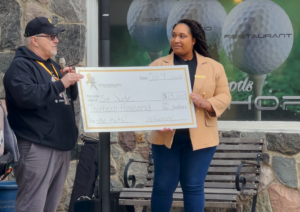 The gusty wind whispered promises of hope, while golf clubs became the instruments of change, and hearts found unity in a shared cause. It was on the crisp morning of October 7th when the Team JBird 3rd Annual Golf Outing took flight, a day that would etch itself in the annals of compassion. Proudly sponsored by 13Forever, this event became a rallying point for a community deeply committed to eradicating pediatric cancer.
A pivotal moment unfolded during the event's commencement—a moment that stirred emotions and ignited a beacon of hope. Here, under the open sky, we had the honor of presenting a monumental donation of $13,000 to St. Jude Children's Research Hospital. The crescendo of the day arrived as we handed over a symbolic check to Kimberly Blackmon, a representative of St. Jude. This heartfelt gesture resonated deeply, a poignant reminder that each dollar contributed is a step closer to brightening the lives of children battling cancer.
Amidst the lush green fairways, golfers took to the tees, ready to embark on an 18-hole journey that mirrored our collective resolve to effect change. The backdrop of azure skies and camaraderie on the course made every swing resonate with purpose.
The midday break was a delicious interlude, where participants savored hot dogs and chips to recharge their energy for the game ahead. Prizes awaited those whose skills shone brightest, infusing an air of friendly competition into the day.
As the rain gently descended, our attendees gathered for a heartwarming dinner and awards ceremony. Here, amidst the pitter-patter of raindrops, connections were forged, and experiences of the day were shared.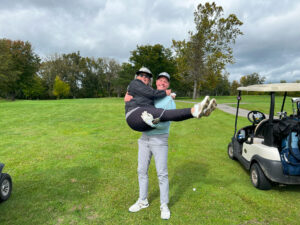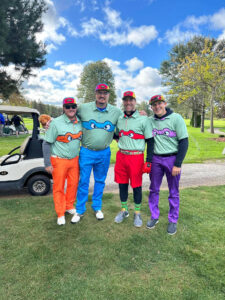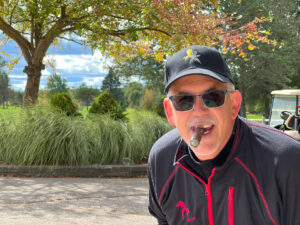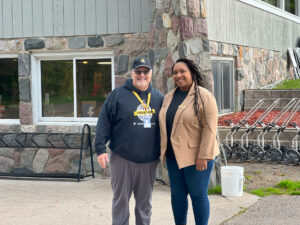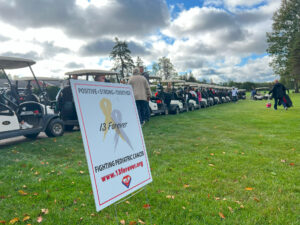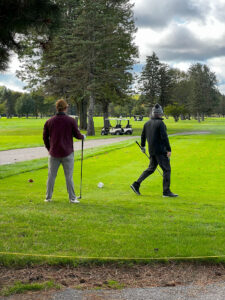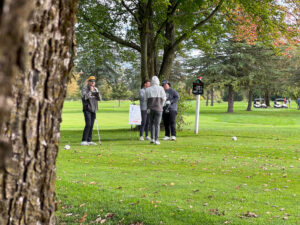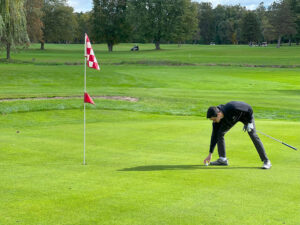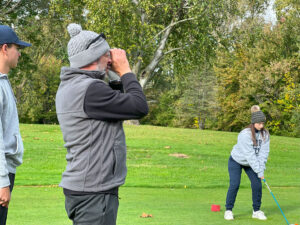 Our gratitude knows no bounds for the extraordinary support we received from donors who generously contributed their time, resources, and coveted raffle items. Their unwavering commitment to our cause fills our hearts with warmth and inspires us to push further.
The Team JBird 3rd Annual Golf Outing transcended the realm of golf; it embodied a swing for hope, a swing for awareness, and a swing for a brighter future for children facing the unimaginable. The culmination of our collective efforts was nothing short of awe-inspiring, as we proudly announce that, thanks to the incredible generosity of our participants and donors, we raised an astonishing total of $17,800.
These funds, a testament to the power of unity, will go a long way in supporting pediatric cancer awareness and research. They propel us toward a world where no parent will have to endure the heart-wrenching pain of losing a child to this relentless disease.
As we wrap up this year's event, our hearts brim with gratitude for the unwavering support we've received. The future beckons with promise, and we eagerly anticipate the impact we can continue to make in the fight against pediatric cancer. Our commitment remains steadfast, and we extend an invitation to you all to join us again next year for another successful Team JBird Golf Outing.
In the face of adversity, our community has shown incredible resilience and compassion. Together, we are rewriting the rules of the game and illuminating the path of hope for families during their darkest hours. Thank you, from the depths of our hearts, for being an integral part of this transformative journey.
Atlas Gear Company
Biological Psychiatry
DayTech
DH Woodworking
Donato Enterprises
Femminineo Law
Four Star Wire
Hungry Howie's
IMEG
Lane Family
Marvelous Promotions
Music Makers Studios
Onodi Tool & Engineering
Peg Master Printing
PLW CPA PLLC
Red Guard Fire & Security
Superior Metal Finishing
Townsend Family
Tube Source
Welders & Presses
13Forever
Bello Woods Golf
Blakes Orchard
Biebuyck Family
Bojankowski
CJ Barrymores
Fido Bones
Hungry Howie's
Hunters Creek
Jimmy Johns Stadium
Kelley Parise
Kenwal Steel
Kinnie Annex
Load One
Metal Preservation
Orbis Corporation
Pickett Family
PLW CPA PLLC
Sweet Van Joy
TTI Inc
VanDyke Gas
Worthington Steel