We at 13Forever are thrilled to share the details of our recent community cares event, which was held at Brown Iron Brewhouse in Royal Oak, Michigan, on March 7th, 2023. This date holds a special significance for us, as it would have been Justin Townsend's 22nd birthday. Justin was the son of our founders who lost his battle to cancer 8 years ago, and we continue to honor his memory by giving back to our community.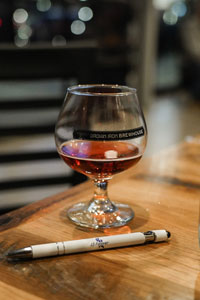 We were overjoyed to see the turnout of family, friends, and supporters who came to celebrate Justin's memory and to continue his legacy of helping others. The event was a tremendous success, and we were able to present local organizations with the funds we had raised over the last year, totaling $25,000.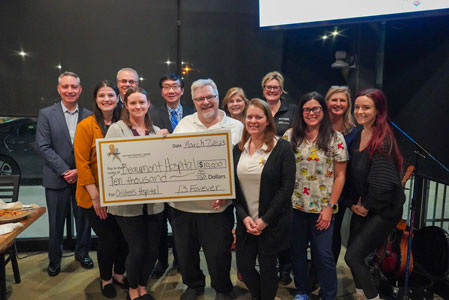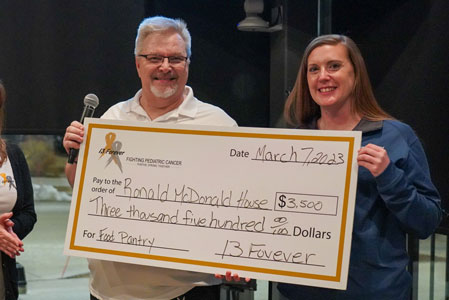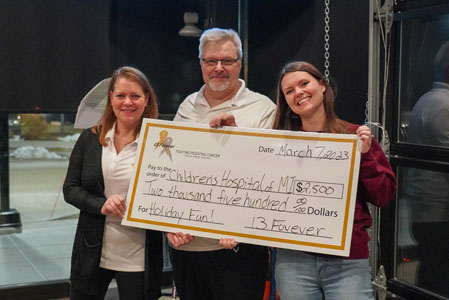 It was an honor to be able to donate $10,000 to Beaumont Hospital, which will be distributed throughout the pediatric departments. Dr. Kate Gowans, the head of hematology and oncology, along with other team members was present to receive the check, and we were grateful to see the positive impact it will have on the hospital's ability to provide care and support to young patients and their families.
We were also pleased to donate $6,000 to the Ronald McDonald House, which will go toward the food pantry for the rest of 2023. The charity aims to provide a "home away from home" for families who have children receiving medical treatment, and we are thrilled to help ensure that these families have access to nourishing food during their stay.
Moreover, we were delighted to present Jackie Townsend, Justin's sister, with a check for $2,500 for the Children's Hospital of Michigan, where she works as a child life specialist. This donation will help children celebrate holidays all year long, which will bring joy and happiness to those who need it the most.

We would like to take this opportunity to express our sincere gratitude to everyone who came and showed their support at the event. It was incredible to see the outpouring of love and support, whether they were supporters who started from Team J-Bird or new supporters who have joined along the way. We are honored to have such a fantastic community of people who are dedicated to making a positive impact on the world, and we thank you for your ongoing support.
Finally, we want to reiterate that this event was a celebration of Justin's life and a continuation of his legacy of helping others. We are honored to be able to make a positive impact in the lives of others and to honor Justin's memory in this way. Thank you again for your support, and we look forward to continuing our work with you all.